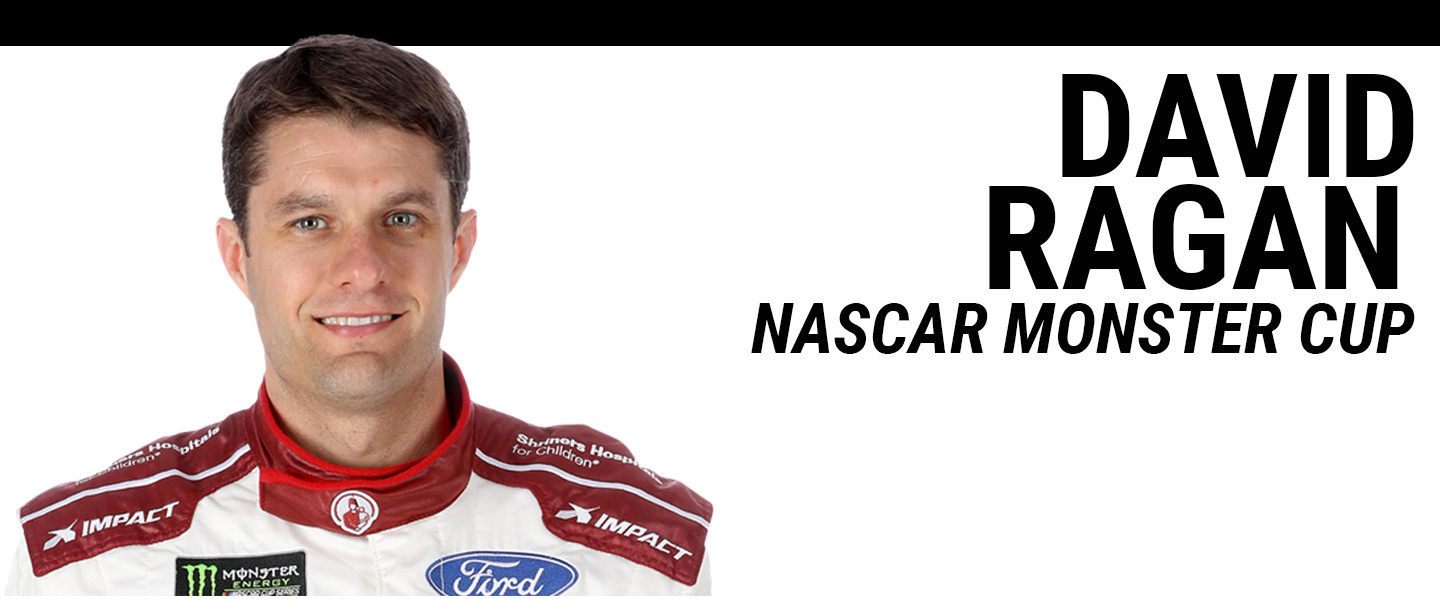 DAVID RAGAN | MONSTER ENERGY NASCAR CUP SEIRES
After a move to the No. 34 Ford of Front Row Motorsports, Ragan made the sports world take notice in 2013 when he scored an upset victory at Talladega Superspeedway – a last-lap surge to the checkers while being pushed by teammate David Gilliland. The win was the first ever for Front Row Motorsports and, with a second-place finish by Gilliland, became the most memorable and celebrated day in the team's history.
With a resume of accomplishments to show for his time in the Cup series, Ragan saw the 2015 season turned unexpectedly into the year of him serving as "super sub." He was tapped by Joe Gibbs Racing to fill in for an injured Kyle Busch in the No. 18 Toyota for the first part of the season, then by Michael Waltrip Racing to replace an ailing Brian Vickers in the No. 55 Toyota.
After racing for Toyota and BK Racing in 2016, Ragan welcomed a return to Front Row Motorsports for the 2017 season behind the wheel of the No. 38 Ford. In the team's 2018 campaign, Ragan averaged a 23rd-place finish – the best in Front Row history – and finished 25th in the point standings, a team history-best for the No. 38 car.
Now entering his 13th season, Ragan has amassed 4 wins, 33 top-five, 97 top-10 finishes, and 6 poles across the three national NASCAR series. David and the #38 team is looking to set more milestones for this still-growing team in 2019.